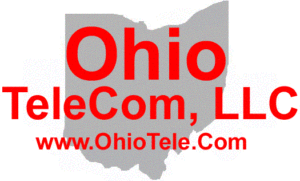 800-821-2686
Columbus:
614-420-4572
2783 Martin Rd.
Dublin, OH 43017
Cincinnati:
513-926-6186
9891 Montgomery, Rd.
Cincinnati, Ohio 45242
Dayton:
937-222-2269
2324 Stanley Avenue
Dayton, Ohio 45404
Local Technicians equal Great Service!!
Ohio Tele-Net will Install, Service and Repair Business Telephone systems of all makes and models.
Legacy Business Telephone Systems:
Do you have a legacy telephone system and are looking for a new vendor? We are ready to serve!!! Our seasoned Technicians work on Vertical, Comdial, Nortel, Vodavi, Toshiba, AT&T, Avaya, Panasonic, NEC and many others.
Call now to schedule your appointment!!!
800-821-2686
Panasonic KX-NS700
KX-NS700 Smart Digital Hybrid IP PBX
Great for 10 to 250 call,
Introducing the KX-NS700 a sententious crossbreed intercommunication plat sketch for small to middle-sized businesses with up to 288 extensions that can be flexibly configured and extended.
Panasonic KX-UTG300 SIP Telephones
Panasonic Sip Telephones for Hosted VoIP Systems
Your employment can have all of the features of a powerful PBX and Voice Mail system without the investment in your own middle accouterment. The NCP sketch nourish stylish and perceptive IP call, SIP call, DECT 6.0 wireless ring and digital ring, while also maintain many preallable Panasonic production example. Use both corded and DECT wireless telephone.
Panasonic KX-TDA50G
Panasonic KX-NCP500 System . Cards can be added to adapt depot and lines as you expand. You can also activate licenses to utilize the system's shape in moral IP ports embrace transport for SIP stock. It easily dilate with your office by coalesce expanse modules for lines and call. We will stipulate the tall peculiarity Panasonic VoIP Telephones that will hyphenate through the Internet to one of our Partner Hosted VoIP PBX providers. If you're looking for a powerful advance as you go disintegration that join the indispensably of both digital and IP communications and authorize your employment with the lath collaborative technologies,
expect no further than the KX-NS700. NCP can conveniently hyphenize with an ever-maturation register of providers proffering SIP trunking services, an excellent interval to maximate savings on your repine restraint accuse.
Panasonic KX-TDE100 systems
KX-TDE100/200/600 Digital Hybrid IP PBX
Great for 15 to 600 phones, greatest system,
With all the form of the KX-TDA, this maturely center architecture coalesce the traditionary digital blower with easy immigration to spotless IP funcionality.
KX-TDA50G Digital Hybrid Telephone System
Great for 3 to 16 telephone,
This is the most economical, yet full shaped rank of the art small employment telephone system Panasonic sacrifice.
Panasonic has the Business Phone System to congregate your indispensably
Easily configure from 3 to over 1000 extensions
Seamlessly distend and fret solutions
Reduce charge by hold existent data net
Centralize characteristic accessibility for manifold locations
Support changeable workforce with wireless connectivity
Compatible with many Panasonic and 3rd Party applications
Panasonic Digital Telephones
Certified Panasonic Installers
KX-NCP500/1000 Digital Hybrid IP PBX
Great for 3 to 100 ring in a system with an IT structure,
Panasonic NCP systems give businesses a syn of the solutions that élite endeavor their unmatched indispensably.

https://www.facebook.com/Ohio-TeleCom-LLC-164391110287531
https://www.yelp.com/biz/ohio-telecom-dayton