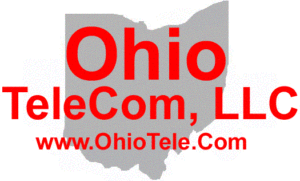 800-821-2686
Columbus:
614-420-4572
2783 Martin Rd.
Dublin, OH 43017
Cincinnati:
513-926-6186
9891 Montgomery, Rd.
Cincinnati, Ohio 45242
Dayton:
937-222-2269
2324 Stanley Avenue
Dayton, Ohio 45404
Long Distance Toll Fraud: About 6 years ago I received my first service call from a new customer concerning unauthorized toll charges on their long distance bill. I arrived and familiarized myself with their equipment and was surprised at the inventiveness and skill of the "hacker". The Hacker calls into the business at evening and when the auto attendant system answers the Hacker dials an extension, in this case let's say 105. When the voice mail box 105 answers he dials the remote access code of "#" and then the default password for extension 105, 105. Once in the administration area of a voice mail box the hacker then changes the password so they can have full control of the mailbox. Once the hacker is able to he changes the transfer number to the desired county that he wants to call, the hacker is done. Then through the night calls are made to the local business, once the auto attendant answers the caller dials the hacked voice mail extension, in this case 105. Once 105 is dialed the call is then transferred by the hacked voice mail box to the overseas phone number. The caller then can make overseas calls on the businesses dime, one customer recently had $3,200 in long distance charges in one night!!!
6 Years ago we'd receive 1-2 calls a year concerning voice mail toll fraud now it's 1-2 a week. There are several simple steps that you as a business owner can do to eliminate the threat.

Call your long distance carrier and block all international calls. Make any needed international calls from your mobile phone.

Change all passwords from the default on your voice mail system.

Program your voice mail to not allow out of system transfers.

Program your telephone system to not allow line to line transfer.

If your voice mail changes in any way immediately call your telephone service company.
Call now to schedule your appointment!!!
800-821-2686
Local Technicians equal Great Service!!
Ohio Tele-Net will Install, Service and Repair Business Telephone systems of all makes and models.
Legacy Business Telephone Systems:
Do you have a legacy telephone system and are looking for a new vendor? We are ready to serve!!! Our seasoned Technicians work on Long Distance Toll Fraud Vertical, Comdial, Nortel, Vodavi, Toshiba, AT&T, Avaya, Lucent, Panasonic, NEC, Mitel, Hitachi, Grandstream and many others. Long Distance Toll Fraud
Call now to schedule your appointment!!!
800-821-2686







https://www.facebook.com/Ohio-TeleCom-LLC-164391110287531
https://www.yelp.com/biz/ohio-telecom-dayton