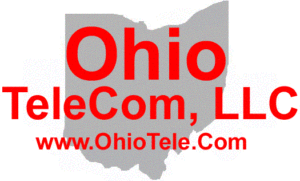 800-821-2686
Columbus:
614-420-4572
2783 Martin Rd.
Dublin, OH 43017
Cincinnati:
513-926-6186
9891 Montgomery, Rd.
Cincinnati, Ohio 45242
Dayton:
937-222-2269
2324 Stanley Avenue
Dayton, Ohio 45404
Local Technicians equal Great Service!!
Welcome to Ohio Tele-Net, your go-to provider for cutting-edge structured cabling solutions that form the backbone of modern communication infrastructure. We take immense pride in delivering top-tier structured cabling services that empower businesses and organizations with reliable, high-speed data connectivity. In this comprehensive guide, we will delve into the core aspects of Ohio Tele-Net's structured cabling solutions and how they can revolutionize your network infrastructure.
Introduction to Ohio Tele-Net
At Ohio Tele-Net, we understand that a robust and well-organized cabling infrastructure is the foundation for seamless communication and data transfer in today's digital world. Our structured cabling solutions are meticulously designed to support the ever-increasing demands of data transmission while providing a scalable and future-proof network. Our comprehensive range of structured cabling offerings includes:
Voice Cabling: High-quality cabling for voice communications and telephony systems.
Data Cabling: Reliable and efficient cabling for data transmission across your network.
Fiber Optic Cabling: High-speed fiber optic solutions for long-distance and high-bandwidth needs.
Cabling Upgrades and Expansion: Upgrading existing cabling infrastructure to meet current demands.
Advancing Connectivity with Ohio Tele-Net's Structured Cabling Solutions
1. Voice Cabling
Ohio Tele-Net's voice cabling services are tailored to deliver crystal-clear voice communications throughout your organization. Our experienced technicians ensure precise installation and meticulous testing to optimize voice quality and minimize disruptions.
Key Features:
High-Quality Voice Transmission: Clear and reliable voice communications.
Cabling Certification: Comprehensive testing for optimal performance.
Structured Pathways: Neatly organized pathways for future expansions.
Compatibility with Phone Systems: Seamless integration with various phone systems.
2. Data Cabling
In today's data-driven landscape, efficient data cabling is essential for businesses to stay competitive. Ohio Tele-Net's data cabling solutions provide high-speed and reliable data transmission, allowing you to maximize productivity and meet the demands of modern applications.
Key Features:
High-Speed Data Transmission: Rapid and efficient data transfer.
Category 5e, 6, and 6A Cabling: Options to suit your specific data requirements.
Patch Panel and Rack Installation: Organized and accessible network components.
Future-Proof Design: Scalable solutions to accommodate future network upgrades.
3. Fiber Optic Cabling
For organizations seeking lightning-fast data transmission and extended reach, Ohio Tele-Net's fiber optic cabling solutions are the answer. Our experienced team designs and installs fiber optic systems to ensure high bandwidth and low latency.
Key Features:
High-Bandwidth Capability: Support for data-intensive applications.
Long-Distance Transmission: Ideal for connecting distant network segments.
Immunity to Electromagnetic Interference: Reliable data transfer in noisy environments.
Security and Data Integrity: Secure and tamper-resistant data transmission.
4. Cabling Upgrades and Expansion
As technology evolves, so do the demands on your network infrastructure. Ohio Tele-Net offers cabling upgrades and expansion services to help you keep pace with technological advancements and business growth.
Key Features:
Assessment and Analysis: Evaluating your current cabling infrastructure.
Upgrading to Higher Categories: Improving data speeds and capacity.
Minimizing Downtime: Efficient upgrades with minimal disruptions.
Future-Ready Solutions: Preparing your network for future advancements.
Customer-Centric Approach
At Ohio Tele-Net, we put our customers at the heart of everything we do. We take a consultative approach to understand your specific cabling needs and design tailored solutions to address your unique requirements. Our customer-centric process involves:
Detailed Consultation: Our experienced team conducts in-depth consultations to grasp your cabling challenges and objectives.
Custom Solution Design: Based on the consultation, we develop personalized structured cabling plans that align with your needs.
Expert Installation: Our skilled technicians handle the cabling installation with precision and expertise.
Comprehensive Testing: Rigorous testing ensures the cabling meets industry standards and performs optimally.
Ongoing Support and Maintenance: Ohio Tele-Net offers continuous support and regular maintenance to keep your cabling infrastructure at its best.
Case Studies
1. Revamping Office Connectivity
A growing technology firm faced network slowdowns due to outdated cabling. Ohio Tele-Net upgraded their cabling to Cat 6A, resulting in significantly improved data speeds and enhanced productivity.
2. Seamless Data Transfer for Educational Institution
A large university sought to upgrade its cabling infrastructure to accommodate increasing data demands. Ohio Tele-Net installed fiber optic cabling, ensuring high-speed data transfer and seamless connectivity across the campus.
Conclusion
Ohio Tele-Net's structured cabling solutions are at the forefront of modern communication infrastructure, enabling reliable and high-speed data connectivity. From voice cabling to data and fiber optic solutions, our advanced offerings cater to diverse needs, ensuring your network is future-proofed and ready to meet the demands of tomorrow.
Contact Ohio Tele-Net today and experience the power of structured cabling solutions tailored to your connectivity needs.
---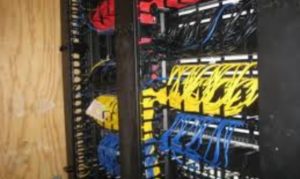 ---
As you explore Ohio Tele-Net's comprehensive structured cabling services, remember that optimizing your online presence is crucial for greater visibility. For more information on our services and products, visit our manufacturers' website and explore our Tech Blog and Pages for valuable insights.