Advancing Security: Introducing Innovative CCTV Closed Circuit Television Surveillance Systems in Columbus, Ohio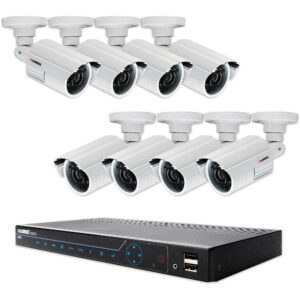 Step into the world of Ohio Tele-Net LLC, where we prioritize property safety. Situated in the vibrant heart of Columbus, Ohio,  while we possess a profound understanding of the dynamic security landscape. Our meticulously designed CCTV Closed Circuit Television Surveillance Systems are crafted to deliver unmatched protection and an authentic sense of tranquility, right here in Columbus, Ohio.
Peering into the Future: CCTV Closed Circuit Television Surveillance Systems
In a world marked by ever-evolving security threats, maintaining an edge is imperative. This is where our cutting-edge CCTV Closed Circuit Television Surveillance Systems shine. From robust systems to sophisticated camera networks while we redefine security benchmarks like never before in Columbus, Ohio.
Unveiling Remarkable Features:
Revolutionizing CCTV Surveillance:  You experience real-time vigilance and unmatched deterrence, bolstering property safety uniquely here in Columbus, Ohio.
Elevating Video Security: Beyond capturing high-resolution footage, our systems enable remote access. Property monitoring transcends geographical limitations while instilling confidence and ease, right here in Columbus, Ohio.
Crafting Advanced Security Camera Networks: We strategically position IP cameras while eliminating blind spots while weaving an intricate security web.
The Ohio Tele-Net Edge in Columbus, Ohio
At Ohio Tele-Net, we commit to delivering exceptional security solutions in Columbus, Ohio. With years of experience and a dedication to embracing technological advancements while we surpass the role of service providers; we evolve into trusted security partners, right here in Columbus, Ohio.
Besides the bedrock of superior security lies in informed decisions. Our team of experts dedicates themselves to unraveling every facet of the system, empowering individuals to make choices that harmonize seamlessly with their unique security needs.
Tailored Solutions for Varied Security Demands in Columbus, Ohio
Recognizing the diversity of security needs is inherent to us. Whether it's small enterprises seeking streamlined systems or large corporations necessitating robust networks of surveillance cameras, our solutions are intricately molded to fit while right here in Columbus, Ohio.
Your Unwavering Surveillance Companion in Columbus, Ohio
In a realm where security remains non-negotiable, Ohio Tele-Net LLC brings unmatched expertise while cutting-edge technology while an unwavering commitment to safety while right here in Columbus, Ohio.
Reach out today to experience top-tier service, repair, and installation of advanced CCTV Closed Circuit Television Surveillance Systemswhile while redefining protection for properties in Columbus, Ohio.
For deeper insights into our offerings and the evolving landscape of security, explore our website.
For a comprehensive understanding of services and our role in shaping security's future, click here.
Closed-Circuit Television (CCTV) Systems: CCTV systems use video cameras to transmit signals to specific monitors or recording devices within a closed circuit.  While these systems are commonly employed for surveillance and security purposes in various settings, including homes, businesses, and public spaces.
IP (Internet Protocol) Surveillance Systems: IP systems utilize network technology to transmit video data over the internet or a local area network (LAN). IP cameras can send data wirelessly, enabling remote monitoring and management of the surveillance system.
Network Video Surveillance Systems: This term encompasses video surveillance systems.  While network-based cameras, recorders, and management software to monitor and manage video feeds across a network infrastructure.
Digital Video Surveillance Systems: Digital video surveillance systems capture, store, and transmit video footage in a digital format. Providing enhanced image quality and ease of storage and retrieval.