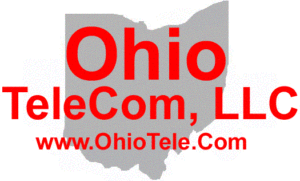 800-821-2686
Columbus:
614-420-4572
2783 Martin Rd.
Dublin, OH 43017
Cincinnati:
513-926-6186
9891 Montgomery, Rd.
Cincinnati, Ohio 45242
Dayton:
937-222-2269
2324 Stanley Avenue
Dayton, Ohio 45404
Local Technicians equal Great Service!!
Our seasoned technicians will service your existing telephone, voice mail, public address, network and camera systems!
New, Used and Refurbished Telephone Systems
Maintenance ~ Technical Support
Adds ~ Moves ~ Changes
Repair ~ Refurbishment
Voice Mail ~ Auto Attendant
Public Address ~ Signaling Alarms
Cell Phone Boosters and Repeaters
Telephone Cabling ~ Network Cabling
CCTV ~ Camera Systems ~ Video Monitoring
From current to obsolete, large or small we service them all!
At Ohio Tele-Net, we take immense pride in being a leading full-service and installation contractor specializing in low voltage systems. With extensive experience in design and installation, we are committed to delivering top-notch quality in every aspect of our work. Our dedication to excellence is evident in our use of only the highest quality materials, ensuring your investment is well-protected, and your hardware stands the test of time.
Servicing both residential and commercial customers in the Cincinnati, Columbus, and Dayton metropolitan areas, we strive to cater to your unique needs and preferences. As part of our personalized approach, our experts will visit your job site, attentively listen to your budget and requirements, and recommend the best solution and gear to achieve your specific goals.
Our service doesn't stop at installation. After setting up the system, we provide thorough training, ensuring you are well-versed in operating and leveraging the full potential of your new setup. We believe in empowering our customers to make the most of our cutting-edge technology.
Additionally, rest assured that Ohio Tele-Net is dedicated to ongoing support. Our comprehensive warranty and reliable service guarantee that your system remains in optimal condition, minimizing any potential disruptions to your operations.
When you choose Ohio Tele-Net, you gain a turnkey system provider dedicated to enhancing your communication infrastructure in Cincinnati, Columbus, and Dayton. Experience the pinnacle of quality, expertise, and customer-centric solutions with us.
Contact us today, and let Ohio Tele-Net elevate your low voltage systems to new heights of efficiency and reliability.
Call now to schedule your appointment!!!
800-821-2686