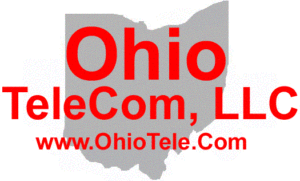 800-821-2686
Columbus:
614-420-4572
2783 Martin Rd.
Dublin, OH 43017
Cincinnati:
513-926-6186
9891 Montgomery, Rd.
Cincinnati, Ohio 45242
Dayton:
937-222-2269
2324 Stanley Avenue
Dayton, Ohio 45404
Ohio's Public Address Expert!!!
PA System, Public Address Lunch Bell Event Timer
Our experienced technicians are trained on all kinds, types and sizes of overhead paging, PA and public address systems. Old or new, large or small we have serviced them.
Night ringers, volume controls, feedback eliminators, event timers, horns, bells and whistles. Manufacturers like Bogen, Wheelock, Valcom, Atlas and Viking. We service them, we install them and we aren't guessing, we know them.
We have many amplifiers, horn speakers, ceiling speakers and repair parts in stock at our office to get your system up and operating the same day. We have an extensive supplier network that can provide us with almost any equipment including unusual and outdated brands. We can usually have your system operational by the next morning.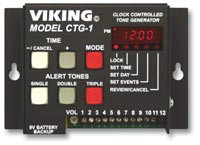 [pdf-embedder url="https://columbusohiotele.com/wp-content/uploads/2018/12/viking461.pdf"]
Viking's model CTG-1A is a clock controlled tone generator designed to provide accurately timed bong alert tones or buzzer alert tone sounds over an existing paging system.
The CTG-1A can be programmed to output single, double or triple alert tones with up to 128 events in a 24 hour period in two separate schedules. These bong/buzzer sounds are ideal for indicating the start and end of shifts, break times, lunch periods, etc. for factories, schools, or any business requiring an audible indication of specified times. Each day of the week can be programmed to either on or off, allowing you to turn off the alert tones during specific days of the week (weekends, etc.) In place of sending tones, the CTG-1A can be set up to operate a timed relay.
The CTG-1A has three contact closure inputs for triggering an emergency siren, evacuation signal or a doorbell sound.
Applications
Signal the beginning and end of class periods, breaks, and lunch periods for schools
Signal the beginning and end of shifts, breaks, and lunch periods for factories and other businesses
Provides a doorbell and/or alarm sounds over an existing paging system, for such applications as door entry, fire, severe weather, etc.
Features
Accurate 24 hour digital time clock displays hours and minutes synced to AC power
User programmable 24 hour, 128 event timer in two separate schedules
Programmable day of week on/off feature
Programmable single, double or triple alert tone output (select bong or buzzer)
Three contact closure controlled sounds:
Emergency siren (yelp) sound
Temporal (slow whoop) evacuation signal*
Doorbell (chime) sound
600 Ohm line level audio output with volume control
Non-volatile memory with four day clock backup
Two sets of DPDT relay contacts for muting paging or background music during alert tones or timed relay events
Switchable 50/60 Hz operation
Switch for Daylight Saving Time
Time Relay Mode
*NFPA/ANSI compliant when used with supporting equipment
Specifications
Power: 120V AC/13.8V AC 1.25A UL listed adapter provided
Dimensions: 5.25" x 3.6" x 1.75" (133mm x 91mm x 44mm)
Weight: 2 lbs (0.9 Kg)
Environmental: 32°F to 90°F (0°C to 32°C) with 5% to 95% non-condensing humidity
Connections: 12 position cage clamp terminal strip
Internal Clock Backup Time: 4 days
Time Base: 50/60Hz AC power line
Time Base Backup Accuracy: +/- 5 ppm
Audio Output: 600 Ohm with volume control potentiometer, maximum level = 17 dBm/5.4Vrms
across 600 Ohm load
Relay Output: DPDT rated 30V DC @ 1A, 110V DC @ 0.3A ,125V AC @ 0.5A (resistive loads)
Use with Viking's DVA-2WA to provide timed messages (DOD 110)
Click here for more information.
Call now to schedule your Public Address PA System Overhead Paging appointment!!!
800-821-2686

https://www.facebook.com/Ohio-TeleCom-LLC-164391110287531
https://www.yelp.com/biz/ohio-telecom-dayton