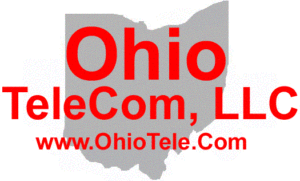 800-821-2686
Columbus:
614-420-4572
2783 Martin Rd.
Dublin, OH 43017
Cincinnati:
513-926-6186
9891 Montgomery, Rd.
Cincinnati, Ohio 45242
Dayton:
937-222-2269
2324 Stanley Avenue
Dayton, Ohio 45404
Ohio's Public Address Expert!!!
PA System, Door Box Entry, Gate Entrance Hands Free Phone
Our experienced technicians are trained on all kinds, types and sizes of overhead paging, PA and public address systems. Old or new, large or small we have serviced them.
Night ringers, volume controls, feedback eliminators, event timers, horns, bells and whistles. Manufacturers like Bogen, Wheelock, Valcom, Atlas and Viking. We service them, we install them and we aren't guessing, we know them.
We have many amplifiers, horn speakers, ceiling speakers and repair parts in stock at our office to get your system up and operating the same day. We have an extensive supplier network that can provide us with almost any equipment including unusual and outdated brands. We can usually have your system operational by the next morning.
[pdf-embedder url="https://columbusohiotele.com/wp-content/uploads/2018/12/viking210.pdf"]
The E-10A is a telephone line powered entry phone designed to provide two-way handsfree communication. When the "Call" button is pressed, the E-10A will come off-hook and will remain off-hook until a CPC signal is detected, the programmed timeout has elapsed, a busy signal is detected, or the call goes silent, making the unit automatically disconnect.
The E-10A can be used with a Viking K-1900-5 or K1900-30 dialer, or connected directly to a CO line or analog PABX / KSU station when programmed as a ringdown circuit. If a line or station is not available, a Viking DLE-200B ringdown circuit can be used. One to four E-10A speaker phones can share an existing phone line in a house or small business when used with a Viking C-200, C-250 or C-2000B Entry Phone Controller.
For outdoor installations where the unit is exposed to precipitation or condensation, use model E-10A-EWP. For more information on Enhanced Weather Protection (EWP), see DOD 859.
Applications
Door or gate communication, business delivery entrances
Provide unique front and back door chimes and paging when used with a Viking C-2000B and a Viking SLP-1 or SLP-4
Residential, commercial, and industrial door security
Use with a Viking K-1900-5 or K-1900-30 for automatic speed dialing on telephone lines or analog PABX / KSU station ports
Use on any analog PABX station port with programmable ringdown capability
Click here for more information.
Call now to schedule your PA System, Door Box Entry, Gate Entrance Hands Free Phone in Dayton, Cincinnati and Columbus appointment!!!
800-821-2686

https://www.facebook.com/Ohio-TeleCom-LLC-164391110287531
https://www.yelp.com/biz/ohio-telecom-dayton