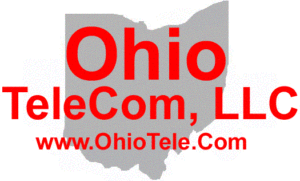 800-821-2686
Columbus:
614-420-4572
2783 Martin Rd.
Dublin, OH 43017
Cincinnati:
513-926-6186
9891 Montgomery, Rd.
Cincinnati, Ohio 45242
Dayton:
937-222-2269
2324 Stanley Avenue
Dayton, Ohio 45404
Ohio's Public Address Expert!!!
Night Ringer Night Bell Tone Generator Public Address PA System
Our experienced technicians are trained on all kinds, types and sizes of overhead paging, PA and public address systems. Old or new, large or small we have serviced them.
Night ringers, volume controls, feedback eliminators, event timers, horns, bells and whistles. Manufacturers like Bogen, Wheelock, Valcom, Atlas and Viking. We service them, we install them and we aren't guessing, we know them.
We have many amplifiers, horn speakers, ceiling speakers and repair parts in stock at our office to get your system up and operating the same day. We have an extensive supplier network that can provide us with almost any equipment including unusual and outdated brands. We can usually have your system operational by the next morning.
[pdf-embedder url="https://columbusohiotele.com/wp-content/uploads/2018/12/viking482.pdf"]
The model MTG-10 is a multi-tone generator designed to add multiple contact-controlled audio tones to paging systems or 600 ohm inputs.
The MTG-10's audio input can be connected to any paging source, ie: phone system paging port or background music. When a contact closure is provided to one of the inputs, the paging or background music is faded out and the appropriate tone is generated over the paging system. The siren or the evacuation whoop always have priority and over-ride any other tone being generated. The MTG-10 can also be configured to provide a tone every 15 seconds to notify callers that their conversation is being recorded.
Tone Descriptions:
Siren
• Interrupted 784Hz Tone
• Door Chime (Ding-Dong)
• Warble (Electronic Ring)
• Fast Whoop
• Hi-Low Siren
• March Time Horn
• All Clear
• Double Gong
• Evacuation Whoop (ANSI/NFPA compliant, temporal slow whoop)
• Telephone Recording Disclosure Tone (250ms beep, every 15 seconds) • Double Chime
• Quadruple Chime
• Double Buzz or Steady Buzz
Applications:
• 15 available tones, organized into four groups of five tones
• Contact initiated
• Built-in background audio source fade-in/out
• Priority ANSI compliant evacuation and siren tones
• Telephone recording disclosure tone repeats every 15 seconds
Call now to schedule your Night Ringer Night Bell Tone Generator Public Address PA System in Dayton, Cincinnati and Columbus appointment!!!
800-821-2686

https://www.facebook.com/Ohio-TeleCom-LLC-164391110287531
https://www.yelp.com/biz/ohio-telecom-dayton