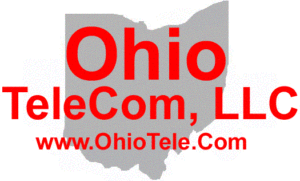 800-821-2686
Columbus:
614-420-4572
2783 Martin Rd.
Dublin, OH 43017
Cincinnati:
513-926-6186
9891 Montgomery, Rd.
Cincinnati, Ohio 45242
Dayton:
937-222-2269
2324 Stanley Avenue
Dayton, Ohio 45404
Ohio's Public Address Expert!!!
Emergency Call Box, Elevator Telephone Automatic Dialer Conventional and IP interfaces
Our experienced technicians are trained on all kinds, types and sizes of overhead paging, PA and public address systems. Old or new, large or small we have serviced them.
Night ringers, volume controls, feedback eliminators, event timers, horns, bells and whistles. Manufacturers like Bogen, Wheelock, Valcom, Atlas and Viking. We service them, we install them and we aren't guessing, we know them.
We have many amplifiers, horn speakers, ceiling speakers and repair parts in stock at our office to get your system up and operating the same day. We have an extensive supplier network that can provide us with almost any equipment including unusual and outdated brands. We can usually have your system operational by the next morning.
[pdf-embedder url="https://columbusohiotele.com/wp-content/uploads/2018/12/viking255.pdf"]
The 1600-IP Series ADA Compliant VoIP Emergency Phones are designed to provide quick and reliable handsfree communication for SIP VoIP phone systems with PoE. All E-1600-IP Series phones meet ADA requirements for elevator/ emergency telephones, and can be programmed from any Touch Tone phone or PC on the same LAN or remotely using a static IP address. The phones can dial up to 5 programmable emergency numbers. In addition, the E-1600-20-IP, E-1600-22-IP, E-1600-52-IP and E-1600-TP2IPEWP feature a second "INFO" button that will dial up to 5 non-emergency numbers. Two amp relay contacts are provided for strobe light, camera, door/gate control, etc.
The E-1600-IP Series phones can be programmed to automatically deliver a digital announcement to identify the location of the emergency call. Alternatively, a DTMF Touch Tone code may also be delivered. A "Call Connected" LED can be initiated manually or automatically. All programming parameters, including phone numbers and location numbers, are stored in non-volatile memory, requiring no batteries. All units are PoE powered.
For outdoor installations where the unit is exposed to precipitation or condensation, select E-1600-IP Series phones are available with Enhanced Weather Protection (EWP). EWP products feature foam rubber gaskets, sealed connections, gel-filled butt connectors, as well as urethane or thermal plastic potted circuit boards. For more information, see DOD 859.
• Automatic polling and programming software included
• 2 Amp relay contacts for door/gate or SL-2 strobe light control
• SIP compliant (see pg 2 for list of compatible IP-PBX phone systems)\
• Outbound Proxy, Authentication ID, Peer to Peer, VLAN Tagging
• PoE powered (class 1, <4 watts) • Automatic Noise Canceling (ANC) feature for proper operation in noisy environments • VoIP eliminates the need for "Push to Talk" mode • Network downloadable firmware • Meets ADA requirements for Emergency Phones: - Automatically lights the Red "Call Connected" LED - Transmits a unique location I.D. code or voice announcement - Grade 2 Braille label for the visually impaired • Non-volatile digital voice announcer with 28 seconds of voice memory • Handsfree operation • Marine grade 316 stainless steel prevents corrosion on the stainless steel models • Laser etched graphics on stainless steel models • Dials up to 5 emergency numbers • E-1600-20-IP, E-1600-22-IP, E-1600-52-IP, and E-1600-TP2IPEWP dial up to 5 nonemergency "INFO" numbers • Cycles through backup phone numbers on busy or no-answer • Optional Enhanced Weather Protection (EWP), EWP products are designed to meet IP66 Ingress Protection Rating, see DOD 859 • Hangs up on busy signal, time-out or touch tone command • Extended temperature range (-40°F to 140°F) • 11 different chassis or board only available • Available in 42" tower phone model E-1600-BLTIPEWP(DOD 249) • Optional LV-1KLine verification Panel (DOD 246 ) • Optional PB-100Polling System available (DOD 232) • Optional SL-2or BLK-4-EWPstrobe light kit available (DOD 242/654) • Optional E-1600A-MK-GNPPedestal Mounting Kit (DOD 227) • Optional PB-1 Panic Button Kit (DOD 233) • Diagnostics (for testing mic, speaker & relay)
Call now to schedule your Emergency Call Box, Elevator Telephone Automatic Dialer Conventional and IP interfaces in Dayton, Cincinnati and Columbus appointment!!!
800-821-2686

https://www.facebook.com/Ohio-TeleCom-LLC-164391110287531
https://www.yelp.com/biz/ohio-telecom-dayton