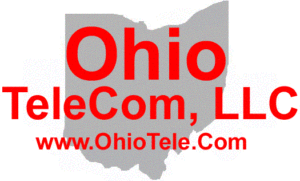 800-821-2686
Columbus:
614-420-4572
2783 Martin Rd.
Dublin, OH 43017
Cincinnati:
513-926-6186
9891 Montgomery, Rd.
Cincinnati, Ohio 45242
Dayton:
937-222-2269
2324 Stanley Avenue
Dayton, Ohio 45404
Network Services Point to Point Services
We are expert installers of everything from Twisted Pair Ethernet to fiber backbones. Whatever your needs Ohio Tele-Net has the experience and equipment to build reliable network infrastructure Network Services WiFi Wireless Point to Point – We guarantee it!
The Ohio Tele-Net Way Ohio Tele-Net believes in doing the job right. We maintain professional standards at all times. We use the highest quality parts and equipment available. We train our employees thoroughly and every wire we run is tested with professional tools. When the job is done, we make sure the job site is perfect before we leave. This allows us to guarantee all of our work.
Click here for more information.
Call now to schedule your WiFi and Point to Point Wireless appointment!!!
800-821-2686


Outdoor Access PointsEnTurbo OutdoorEnTurbo OutdoorManaged OutdoorManaged OutdoorOutdoor Bridges
Outdoor APsOutdoor APsOutdoor Wireless Bridges EnGenius Outdoor Wireless Bridges provide long-range network expansion and wireless connectivity that is powerful and reliable. Deliver precise short and long-range point-to-point links in place of cabling and support multiple outdoor Wi-Fi applications.
Network Services Point to Point Wireless Bridge
• High-Gain Antennas Extend Networks to 5 Miles P2P
• Ruggedized IP-Rated Housing Defies Harsh Climates
• Dual-Gigabit PoE Ports Expand Deployment & Power Options
See All Outdoor Bridge Models
Model Standards Frequency Max. Data Rates IP-Rating Antennas
EnStationAC
802.11ac 5 GHz 867 Mbps IP55 19 dBi High-Gain Directional (Internal)
More
EnStation5
802.11n 5 GHz 300 Mbps IP55 19 dBi High-Gain Directional (Internal)
More
ENH500
802.11n 5 GHz 300 Mbps IP65 13 dBi Panel (Internal)
More
ENS500
802.11n 5 GHz 300 Mbps IP55 10 dBi Directional (Internal)
More
ENH202
802.11n 2.4 GHz 300 Mbps IP65 10 dBi Panel (Internal)
More
Network Services Point to Point Wireless Bridge
Optimal Bandwidth, Wider Channel RangeSupport 11ac wireless speeds to 867 Mbps on the 5 GHz band. Accommodate 4k Ultra HD (UHD) video and heavy multi-application traffic services with extended bandwidth over a wider channel range allowing integrators to fine-tune channel usage based on the application.
IP-rated Waterproof & Dustproof CasingDependable Performance in Harsh EnvironmentsDesigned to perform in harsh environments, ruggedized outdoor bridges feature IP-rated waterproof and dustproof casing that ensures they withstand extreme hot and cold outdoor climates and indoor industrial environments where temperatures are a factor with uncompromising dependability.
Deliver Precise Short & Long-Range Point-to-Point LinksExtend a high-speed network via a point-to-point wireless link over short or long distances, up to 5 miles, for outdoor applications where cabling is not possible or practical. Deploy wireless building-to-building, to a guest bungalow or across a field and eliminate the cost of trenching and running cable.
Power a Secondary Device for Greater Deployment FlexibilityConnect and power bridges in locations where power outlets are limited such as on roofs, poles or other remote areas. Utilize the secondary Gigabit PoE pass-through port (select models) to power an IP surveillance camera or ancillary access point for expanded outdoor operation.
Support a Variety of Outdoor ApplicationsProvide broad-reaching Wi-Fi access to user devices in various outdoor settings. Utilize bridges with commercial or residential energy efficient control hardware such as pool or spa equipment, irrigation systems and digital signage for schools, retail, and hospitality.
Network Services Point to Point Wireless Bridge
View, Monitor & Reconfigure Locally or RemotelyManage bridges using SNMP tools or monitor them via EZ Controller Software. Devices deployed in difficult to access areas are easily reconfigured, upgraded and monitored. Upload and view a facility floor plan or map to identify and control on property APs and bridges. It is available for Windows, Mac OS X, and Linux.
Secure Guest Network Features Improve the Customer ExperienceEstablish Guest Networks to limit Internet resources for visitors while securing the network from sophisticated Trojans and malware that can use guests' mobile devices to attack the network. Prevent guest users from accessing network files or devices and segment user groups for increased security and bandwidth control.
See All Models
Back to Top
TechTalk: Pt.-to-Pt. Link With WDS BridgeLearn how to set up a Point-to-Point link using WDS Bridge with EnGenius' long-range, outdoor wireless AP/bridges.
Case StudiesOutdoor Bridge – Point-to-Multipoint surveillance network for a large apartment complexLearn More >
Subscribe

https://www.facebook.com/Ohio-TeleCom-LLC-164391110287531
https://www.yelp.com/biz/ohio-telecom-dayton