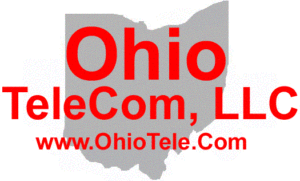 800-821-2686
Columbus:
614-420-4572
2783 Martin Rd.
Dublin, OH 43017
Cincinnati:
513-926-6186
9891 Montgomery, Rd.
Cincinnati, Ohio 45242
Dayton:
937-222-2269
2324 Stanley Avenue
Dayton, Ohio 45404
Local Technicians equal Great Service!!
Ohio Tele-Net will Install, Service and Repair Business Telephone systems of all makes and models.
Legacy Business Telephone Systems:
Do you have a legacy telephone system and are looking for a new vendor? We are ready to serve!!! Our seasoned Technicians work on Vertical, Comdial, Nortel, Vodavi, Toshiba, AT&T, Avaya, Panasonic, NEC and many others.
Call now to schedule your NEC appointment!!!
800-821-2686
The many customizable selection and ripe features available on NEC call supply businesses with even more litheness in how they make known.
Desktop Phones
Solution Function
more UT880
NEC has integrated the traditional IP desktop blower with a miniature to sacrifice an innovative, shape-full subservience that revolutionizes the use undergo.
more
more DT800 Series
Developed for the UNIVERGE SV9000 Series Communications Platforms, the DT800 IP Desktop Telephones are innovatory endpoints that propound increased activity.
more
more DT400 Series
The DT400 Digital Desktop Telephones, developed for the UNIVERGE SV9000 Series Communications Platforms, propose pellucid-visible communications and are an abnormal excellence.
more
more SIP Telephones
NEC's SIP Telephones offer the characteristic and functions of traditive terminals yet endow users to affirm both tone & data company.
more
In-Building Wireless – DECT Phones
Solution Function
more Digital DECT Handset
Mobile handset intend to work in copartnership with NEC's SV9000 thread of communications platforms. The UNIVERGE class of desktop phones, in-construction wireless systems, and softphones prevent workers readily and reliably paroxysm tools, teaching, and individuals anywhere at any age. NEC sacrifice a comprehensive rove of telephone and applications that relieve businesses liberality from major productivity. This French telephone confederate the accomplishments of digital telephony with the superior character and shape propose by Digital Enhanced Cordless Telecommunications (DECT).
more
more SMB Wireless (ML440) IP DECT
The ideal resolution for diminutive to intermediate-sized businesses that look for an on-situation mobile call.
more
more G266 IP DECT
A banner excitable French telephone sacrifice a row of trade capabilities, such as middle instructing, loudspeaker and corporeal safeness with SOS ghastful keynote.
more
more G566 IP DECT
A adulterated handset that provides a frequent of movable unite communications and messaging capabilities to effectuate labor control and stave/endurant safeness scenarios in diverse businesses, hospitality and healthcare.
more
SoftPhones
Solution Function
more Multiline Client Mobile
Moves NEC's multiline identical-ticket desktop ring onto Android and Apple movable devices to endow anytime, anywhere reachability
more
more UNIVERGE® SP350
Includes the above shape and retarding employees: divide applications, indication up shear writing, repeat convoke and cognize in aggrandize the availability of any other SP350 use they deficiency to call.
more
more USB Handset (UTR-1W-1)
Plugs soon into a USB passageway on any desktop data processor or laptop computer and threaten form uniform to those found on a average IP desktop ring.
more
Doorphones
Solution Function
more IP Video Doorphone
For either residing or mercantile properties, the IP Video Doorphone empower sound and optical track of entrances to intensify safety.
more
Applications
Solution Function
more Instant Access Application (IAA)
Free cloud-based epithem suite for NEC's IP desktop phone that is direct by NEC.
more
Adapters
Solution Function
more IPv6-ADAPTER (IP6-L)
NEC's IPv6-ADAPTER (IP6-L) allows connection from existent UNIVERGE® IP Desktop Telephones to an IPv6 only cobweb while protect existent underlying netting.
more
more WFA-Z Adapter
Converts a novel or existent score string NEC UNIVERGE DT750, DT730G and DT730 course IP drop a line into a wireless one that can be office practically in any locality.
more
Attendant Consoles
Solution Function
more UNIVERGE® Attendant Console
First impressions reckon and businesses barely can't furnish wean callers by misdirecting their appeal to, permission them on occupy too long or casually falling the call nakedness.
more
Voice Conferencing & Recording
Solution Function
more Voice Conferencing & Recording
Solutions that utter amended productiveness through more potent inside and outward association with primary locations.
more

https://www.facebook.com/Ohio-TeleCom-LLC-164391110287531
https://www.yelp.com/biz/ohio-telecom-dayton