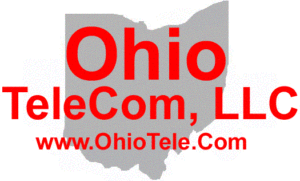 800-821-2686
Columbus:
614-420-4572
2783 Martin Rd.
Dublin, OH 43017
Cincinnati:
513-926-6186
9891 Montgomery, Rd.
Cincinnati, Ohio 45242
Dayton:
937-222-2269
2324 Stanley Avenue
Dayton, Ohio 45404
Local Technicians equal Great Service!!
Avaya Business Telephone
Do you have a legacy telephone system and are looking for a new vendor? We are ready to serve!!! Our seasoned Technicians work on Vertical, Comdial, Nortel, Vodavi, Toshiba, AT&T, Avaya, Panasonic, NEC and many others.
| | | |
| --- | --- | --- |
| Partner ACS 1600 DSL Moduel User Guide | PDF | 688K |
| Partner ACS Cust Support Document | PDF | 176K |
| Partner ACS Customer Support Document 5.0 | PDF | 170K |
| Partner ACS Expansion Instructions 5.0 | PDF | 640K |
| Partner ACS Expansion Procedures | PDF | 640K |
| Partner ACS How To Use Your Phone | PDF | 150K |
| Partner ACS Install Program & Use | PDF | 5.7M |
| Partner ACS Install-Pgm And Use 5.0 | PDF | 5.9M |
| Partner ACS PC Card Install 5.0 | PDF | 432K |
| Partner ACS PC Card Install | PDF | 432K |
| Partner ACS Quick Ref Guide | PDF | 1.0M |
| Partner ACS Quick Reference Guide 5.0 | PDF | 1.0M |
| Partner ACS Remote Admin Getting Started 5.0 | PDF | 592K |
| Partner ACS System Planner 5.0 | PDF | 864K |
| Partner ACS System Planner | PDF | 832K |
| Partner ACS User Guide 5.0 | PDF | 150K |
| Partner PassageWay Getting Started | PDF | 656K |
| Partner PassageWay Telephony Mgr R2.0 | PDF | 720K |
| Partner PassageWay User Guide | PDF | 2.9M |
Create a seamless engagement experience for your employees. In just a few minutes, implement a secure, simple solution. Get all of your telephony and collaboration tools in one easy-to-use interface for mobile and desktop users that will set your business apart. Our cloud-based solutions are built on Avaya's best-in-class unified communications software, Avaya IX Workplace. supply choice-in-class IP Telephony / Unified Communications solutions, and discharge upside-sprightly nurture avail for businesses of all bigness nationwide. We particularize in a full roam of solutions contain on-supposition, entertainer / Avaya Business Telephone cloud (common or solitary), and outcross tarnish solutions. Our cast end several stigma which endow us to advances our dependent engagements in an unprejudiced aspect, bestow us to be pure consultants. Our areas of expertise conclude: Unified Communications (UC) and Unified Messaging (UM) Collaboration/Videoconferencing Multi-placing VOIP networking, IP telephony, and IP home workers Hosted PBX Solutions SIP Solutions Mobility Converged voice and data solutions Call kernel / CRM Wireless solutions MPLS, T3, T1, etc porter avail through manifold partaker of CCS Nationwide installing and assist avail CCS living sketch with guaranteed SLA's nationwide Best-in-philathea Solutions Our sales metaphysics is to provide the most solutions for each our buyer
Call now to schedule your appointment!!!
800-821-2686