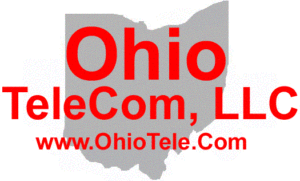 800-821-2686
Columbus:
614-420-4572
2783 Martin Rd.
Dublin, OH 43017
Cincinnati:
513-926-6186
9891 Montgomery, Rd.
Cincinnati, Ohio 45242
Dayton:
937-222-2269
2324 Stanley Avenue
Dayton, Ohio 45404
Local Technicians equal Great Service!!
At Ohio Tele-Net, we take pride in being your premier destination for cutting-edge business phone systems. Our comprehensive range of solutions is designed to elevate your communication capabilities, enhance productivity, and ensure seamless customer interactions. In this article, we'll delve into the world of business phone systems, exploring the latest technologies, key features, and why Ohio Tele-Net is your ultimate choice.
Introduction
In the fast-paced and interconnected world of business, effective communication is the key to success. A reliable and feature-rich business phone system enables your organization to stay connected with clients, collaborate internally, and provide top-notch customer support. At Ohio Tele-Net, we understand that every business is unique, which is why we offer a diverse array of phone systems to cater to your specific needs.
The Evolution of Business Phone Systems
Gone are the days of traditional landline systems. With advancements in technology, business phone systems have evolved significantly. The modern business landscape demands flexibility, scalability, and cost-effectiveness. This led to the rise of innovative solutions such as Voice over Internet Protocol (VoIP) and Cloud-based phone systems.
VoIP Phone Systems: A Game-Changer
VoIP phone systems leverage internet connectivity to transmit voice and multimedia data. This technology eliminates the need for physical phone lines, resulting in cost savings and enhanced flexibility. VoIP systems offer a wide range of features, including call forwarding, voicemail-to-email, virtual phone numbers, and more.
Cloud-Based Phone Systems: Unparalleled Flexibility
Cloud-based phone systems store data and information on secure off-site servers, offering unparalleled flexibility and accessibility. Businesses can seamlessly scale their communication infrastructure, add or remove users, and access features from any location with internet connectivity.
Ohio Tele-Net Top-Tier Business Phone Systems
At Ohio Tele-Net, we've curated a selection of top-tier business phone systems to cater to businesses of all sizes and industries. Our solutions are engineered to optimize communication, boost productivity, and foster seamless collaboration within your organization.
1. Ohio Tele-Net CloudVoice
Ohio Tele-Net CloudVoice is our flagship VoIP phone system that brings unparalleled clarity and reliability to your business communications. Packed with features to streamline your operations, CloudVoice ensures you stay connected with your clients and team members effortlessly.
Key Features:
HD Audio Quality: Crystal-clear voice calls for enhanced communication.
Mobile Integration: Stay connected on the go with the CloudVoice mobile app.
Unified Communications (UC): Seamlessly integrate voice, video, and messaging for improved collaboration.
2. Dayton Ohio Tele-Net Unified Communications Suite
Dayton Ohio Tele-Net offers a comprehensive Unified Communications Suite to cater to businesses seeking an all-in-one communication solution. This suite integrates voice, video, and messaging, enabling efficient collaboration and seamless interactions.
Top-Tier Business Phone Systems Key Features:
Video Conferencing: Facilitate face-to-face interactions with clients and team members.
Instant Messaging: Enable quick and efficient internal communication.
Integration: Connect with popular business applications for enhanced workflow.
3. Cincinnati Ohio Tele-Net Virtual Phone Numbers
Cincinnati Ohio Tele-Net specializes in providing virtual phone numbers, an ideal solution for businesses aiming to establish a local presence in various locations without physical offices. Virtual phone numbers empower your business with enhanced accessibility and reach.
Top-Tier Business Phone Systems Key Features:
Geographic and Toll-Free Numbers: Establish a local presence in different regions.
Call Routing and Forwarding: Ensure no call goes unanswered, regardless of your location.
Real-Time Analytics: Track call performance and customer engagement for data-driven decisions.
4. Columbus Ohio Tele-Net Contact Center Solutions
Columbus Ohio Tele-Net's Contact Center Solutions cater to businesses that heavily rely on customer support and service. This system provides the necessary tools to manage inbound and outbound calls efficiently, ensuring exceptional customer experiences.
Key Features:
Interactive Voice Response (IVR): Offer self-service options to callers, improving efficiency.
Call Monitoring and Analytics: Evaluate agent performance and customer interactions.
CRM Integration: Seamlessly connect with Customer Relationship Management software for enhanced support.
Choosing the Right Business Phone System
Selecting the ideal business phone system for your organization is crucial to maximize its benefits. Consider the following factors when making your decision:
Scalability: Ensure the system can accommodate your business growth.
Features: Look for essential features such as call forwarding, voicemail, and conference calling.
Reliability: Choose a system with a proven track record of uptime and call quality.
Integration: Ensure the phone system can seamlessly integrate with your existing tools and software.
Conclusion
In conclusion, Ohio Tele-Net offers a diverse range of top-tier business phone systems designed to empower your organization with efficient communication and collaboration tools. From our feature-rich CloudVoice to the comprehensive Unified Communications Suite, virtual phone numbers, and contact center solutions, we have the perfect fit for your unique business needs.
Explore our offerings and take your communication capabilities to new heights:
Elevate your business communication with Ohio Tele-Net, where cutting-edge technology meets unparalleled customer service. Experience the power of seamless connectivity and collaboration today!