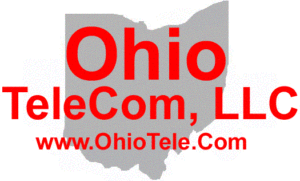 800-821-2686
Columbus:
614-420-4572
2783 Martin Rd.
Dublin, OH 43017
Cincinnati:
513-926-6186
9891 Montgomery, Rd.
Cincinnati, Ohio 45242
Dayton:
937-222-2269
2324 Stanley Avenue
Dayton, Ohio 45404
Local Technicians equal Great Service!!
Multiple Conference Party Calling
This is different from a conference phone and just making calls. Here we are referring to the phone system capabilities. You see some phone systems will only allow you to have a 3 party while others like Avaya allow up to 64 party conferencing!
The number of conferencing parties means how many independent people you can call/conference at once (it is not how many people you can fit in one office). If conferencing is important to your business then it pays to know a system's limitations.
Some phone systems also offer sophisticated conference bridging etc while others only offer basic functionality. Conference bridging is where the phone system will call and connect to parties at a predetermined time, which is great for those larger conferences (imagine having to call 20 different people to add them in, that would be time consuming!). Just think-you want to initiate a conference at 1pm tomorrow. You tell the phone system what time, who the conference parties are and their contact details. At 1pm the system automatically calls and tells the participants that they are being connected for a conference. You didn't have to do a thing. Conversely you can tell people to call a phone number at 1pm and the phone system takes care of the rest. Clever isn't it! Call today Woo woo!!!
If conferencing is important to you then make sure you also ask about full duplex conference phones. Full duplex makes a massive difference to call clarity and quality.


Conference Call

https://www.facebook.com/Ohio-TeleCom-LLC-164391110287531
https://www.yelp.com/biz/ohio-telecom-dayton