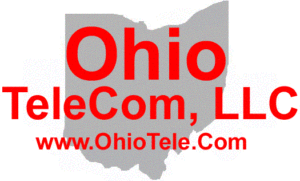 800-821-2686
Columbus:
614-420-4572
2783 Martin Rd.
Dublin, OH 43017
Cincinnati:
513-926-6186
9891 Montgomery, Rd.
Cincinnati, Ohio 45242
Dayton:
937-222-2269
2324 Stanley Avenue
Dayton, Ohio 45404
Local Technicians equal Great Service!!
Mobile Twinning and Mobility Solutions
Do you have staff that are hard to track down? Perhaps they are simply forgetful and don't always remember to divert their call to their mobiles?
Don't worry. With mobile phone twinning it pairs your desk phone to your mobile phone. When you ring an employees extension it will ring both the extension and their mobile phone at the same time. So whichever phone they pick up it will then put the call through to that. You can even put the call through to the employee for free if you use a GSM gateway.
This is a brilliant feature for large warehouses that may not have great wireless coverage for DECT or cordless solutions, for IT staff that are always moving around troubleshooting, for sales people or for some people just want to be contactable all the time without voicemail. It really is an incredible feature that can do wonders for your productivity.
Mobile SIP Applications
SIP mobile applications have been around for a number of years. Some phone systems have native smartphone apps and others allow you to integrate 3rd-party SIP apps. These apps allow you to connect to your phone system and use your mobile like a desk phone with most of the system features. Essentially, it puts your office in your pocket! Some phone systems will even allow you to do extra features like Video conferencing, Geo Location tracking and much more.
Although similar to mobile twinning, it is more advanced as it actually gives you the ability not just to answer calls but also perform system functions like accessing system directories, conference call and transfer calls to other staff etc. Also, because it is only using your Wi-Fi or mobile data it is free for the mobile to receive calls (instead of paying a mobile forwarding fee) and it uses the phone system (via the SIP app) to make them. No more charges when you contact your own mobile workers!


Mobility Solutions
https://www.facebook.com/Ohio-TeleCom-LLC-164391110287531
https://www.yelp.com/biz/ohio-telecom-dayton