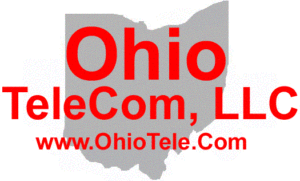 800-821-2686
Columbus:
614-420-4572
2783 Martin Rd.
Dublin, OH 43017
Cincinnati:
513-926-6186
9891 Montgomery, Rd.
Cincinnati, Ohio 45242
Dayton:
937-222-2269
2324 Stanley Avenue
Dayton, Ohio 45404
Local Technicians equal Great Service!!
Linking Multiple Business Telephone Systems
When you have more than one location VoIP can be the single greatest phone system addition you can do. Not the cheap VoIP calls referenced before but intelligent VoIP system features that are used for linking multiple sites, or remote workers.
They allow other users on the phone system to see, transfer, and receive calls, from other sites and staff no matter where they are located in Australia and even around the world. Imagine these scenarios:
Being able to answer a call in Melbourne and by simply looking at your phone handset see if someone in Sydney, or any other site is available to take the call
If the phone in Sydney isn't answered in time it can overflow to other sites where other staff are available to answer. It will even come up as Sydney overflow so they know how to answer the call
Having a person log on with a laptop and automatically be able to make and receive phone calls just like they could in the office
Have staff work from home and be able to make and receive calls just like they were in the office
Be able to see all staff on the phone at a glance no matter where they are in the world
The possibilities are almost endless and can literally redefine the way you work and communicate. Geography and distance is no longer a deterrent to the way you communicate. The world is your office!

Linking Multiple Business

https://www.facebook.com/Ohio-TeleCom-LLC-164391110287531
https://www.yelp.com/biz/ohio-telecom-dayton