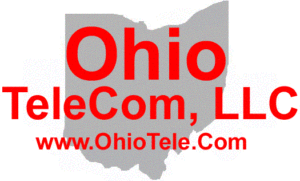 800-821-2686
Columbus:
614-420-4572
2783 Martin Rd.
Dublin, OH 43017
Cincinnati:
513-926-6186
9891 Montgomery, Rd.
Cincinnati, Ohio 45242
Dayton:
937-222-2269
2324 Stanley Avenue
Dayton, Ohio 45404
Local Technicians equal Great Service!!
Daytime & after-hours greetings/announcements
This is arguably the most important feature on any new system. Day and night greetings ensure your business never misses a call (day or night) and they sound incredibly professional. It's so much better than the alternatives:
The phone ringing out
Callers getting frustrated trying to get through
Potential customers giving up and calling your competitors!
It's so simple but so effective. For example, if your receptionist hasn't picked up after 5 rings the system will pick up the call for you and greet them with your own customised message. "Thank you for calling ACME incorporated, your call is important and we will be with you in just a moment…"
Some phone systems can even answer multiple callers at once. While other phone systems allow you to present callers with options to choose from such as "press 1 for sales, Press 2 for admin etc". This is great for very large companies with multiple divisions or for small companies without a receptionist.
No matter which option you select for your business and customers, the result is you will never lose another opportunity, compromise professionalism or hurry through one call simply to take the next! You will now give every caller the best impression, every time.
With an Infiniti solution you can also program the system to answer with time specific messages at different times of the day, week or year. That's intelligent call management!
Be aware that some phone systems providers charge for this feature, however, many now include it at no charge. Make sure you do your homework if this feature is important to your business.

after-hours greetings

https://www.facebook.com/Ohio-TeleCom-LLC-164391110287531
https://www.yelp.com/biz/ohio-telecom-dayton