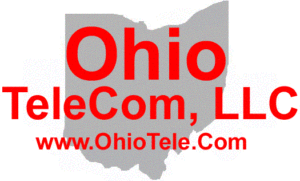 800-821-2686
Columbus:
614-420-4572
2783 Martin Rd.
Dublin, OH 43017
Cincinnati:
513-926-6186
9891 Montgomery, Rd.
Cincinnati, Ohio 45242
Dayton:
937-222-2269
2324 Stanley Avenue
Dayton, Ohio 45404
Local Technicians equal Great Service!!
CTI ~ Computer Telephony Integration
When you look at how frequently you dial the same phone numbers you soon realise that speed dialling can be a fantastic feature to have.
Whether you use a database, ACT, Goldmine, Microsoft Outlook, or just a list of your customers or associates, Computer Telephony phone systems can make calling people as easy as clicking a mouse button.
If you are running a computer database or CRM then you should look at how you can tie this into your phone system. Imagine if when a customer calls their whole file could pop up on your screen ready for you. This is logically called screen popping and can save your staff an incredible amount of time, and your customers will no longer be frustrated by having to repeat the same details over and over again.
Some systems charge for this feature whereas others include this at no charge. Make sure you don't pay for something unnecessarily.
The definition of computer telephony integration (CTI) is a term that can be used to describe any technology that enables computers to interact with telephones. This technology is primarily used in call centers and is often used to describe desktop interactions that improve human agents' productivity.
Computer telephony integration, also called computer–telephone integration or CTI, is a common name for any technology that allows interactions on a telephone and a computer to be integrated or coordinated. The term is predominantly used to describe desktop-based interaction for helping users be more efficient, though it can also refer to server-based functionality such as automatic call routing.

Computer Telephony Integration

https://www.facebook.com/Ohio-TeleCom-LLC-164391110287531
https://www.yelp.com/biz/ohio-telecom-dayton