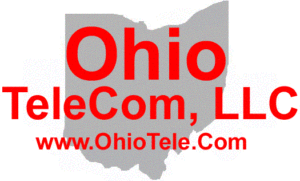 800-821-2686
Columbus:
614-420-4572
2783 Martin Rd.
Dublin, OH 43017
Cincinnati:
513-926-6186
9891 Montgomery, Rd.
Cincinnati, Ohio 45242
Dayton:
937-222-2269
2324 Stanley Avenue
Dayton, Ohio 45404
Local Technicians equal Great Service!!
Call recording
Call recording is a fantastic addition to any sales oriented company. You can spend countless hours trying to train staff and improve call quality but none of this has the same effect as playing a call back to a staff member and dissecting the call together.
Call recording allows can hear first hand exactly how they sound and respond to callers. This is one of the most effective training exercises you can do and is brilliant subject matter for sales meetings. Some phone systems will even allow you to email WAV. files (sound files you have recorded). This means you can email other staff members to illustrate a great call and is especially beneficial when you have remote workers or staff in other locations.
It is also great for storing and being able to replay calls at a later stage. This is great for stock brokering firms and other companies that accept verbal recognition for products and services.
Please note that it is illegal to record a caller without them knowing. This is why you will often hear messages saying "please note that this call may be recorded for training purposes".
Recording your business calls can be productive in. You can record calls to analyze the productivity of employees, review data, coaching/training team members and most importantly, it's a way to take a step back to see what better can be accomplished over a good business call. If calls are cardinal for your business, is a vital feature.
So what are the benefits?
Record every call automatically
Eliminate the tedious task of taking notes.
Review calls to retrieve important data
Integrate with your CRM software and optimize resource management and productivity.
Use recorded calls for simplifying staff training.
Analyze customer requirements.
Have a control over the quality of Calls.
Maintain a evidence for standard or compliance issues.

Messaging On-hold

https://www.facebook.com/Ohio-TeleCom-LLC-164391110287531
https://www.yelp.com/biz/ohio-telecom-dayton