Revolutionizing Security: Unveiling Uniquely Advanced IP CCTV Network Camera Systems in Columbus, Ohio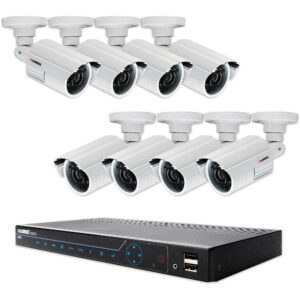 Welcome to Ohio Tele-Net LLC, where we prioritize the safety of your property. Situated in the vibrant city of Columbus, Ohio, we deeply understand the pivotal role that cutting-edge security systems play in today's ever-evolving landscape. Our meticulously crafted IP CCTV Network Camera Systems aim to provide you with unparalleled protection and genuine peace of mind right here in Columbus, Ohio.
Introducing the Future: IP CCTV Network Camera Systems
In a world where security threats evolve at an unprecedented pace, staying ahead becomes essential. This is precisely where our cutting-edge IP CCTV Network Camera Systems come into play. From powerful Closed-Circuit Television Systems (CCTV) to state-of-the-art camera networks, our offerings redefine security measures like never before in Columbus, Ohio.
Revealing Remarkable Features:
CCTV Surveillance Redefined: Our IP-based closed-circuit systems not only facilitate seamless monitoring; they also boast user-friendly interfaces. Experience real-time vigilance

also

unmatched deterrence, fortifying your property's safety in a unique way here in Columbus, Ohio.
Cutting-Edge Video Security: Beyond capturing high-resolution footage, our advanced systems grant you remote access. You can monitor your property from any corner of the world, anytime, with ease and confidence, right here in Columbus, Ohio.
Advanced Security Camera Networks: Through strategically positioned IP cameras,

also

we eliminate blind spots and craft an intricate security web. Safeguard your premises against potential breaches in an equally unparalleled manner, right here in Columbus, Ohio.
The Ohio Tele-Net Advantage in Columbus, Ohio
At Ohio Tele-Net, we distinguish ourselves through our unwavering commitment to delivering exceptional security solutions in Columbus, Ohio. Our extensive experience and dedication to remaining at the forefront of technological advancements set us apart. We don't merely provide services – we become your security partners, right here in Columbus, Ohio.
Equally vital to us is ensuring your comprehensive understanding of our systems. We firmly believe that informed decisions are the cornerstone of superior security. Our team of experts takes the time to break down each aspect of the system also empowering you to make choices that perfectly align with your unique security needs, right here in Columbus, Ohio.
Customized Solutions for Your Security Demands in Columbus, Ohio
We acknowledge that security needs can vary greatly. At Ohio Tele-Net LLC, we're fully equipped to provide customized solutions that cater specifically to your requirements. Whether you're a small business seeking an efficient system also a large corporation in need of a robust network of surveillance cameras, our solutions are tailored to suit you, right here in Columbus, Ohio.
Your Trusted Partner in Security in Columbus, Ohio
In a world where security cannot be compromised, Ohio Tele-Net LLC brings unparalleled expertise, cutting-edge technology, and an unwavering commitment to your safety, right here in Columbus, Ohio.
If you're ready to elevate your security measures, don't hesitate to get in touch with us today. Experience top-tier service, repair, and also installation of advanced IP CCTV Network Camera Systems that redefine protection for your property in Columbus, Ohio.
To learn more about our offerings and how security is being redefined, visit our website.
For more insight into our services and how we are shaping the future of security, click here.
Network Video Surveillance Systems: This term encompasses video surveillance systems that use network-based cameras, recorders, and management software to monitor and manage video feeds across a network infrastructure.
Digital Video Surveillance Systems: Digital video surveillance systems capture, store, and transmit video footage in a digital format. Providing enhanced image quality and ease of storage and retrieval.
Wireless Video Surveillance Systems: Wireless video surveillance systems use wireless transmission methods. Wi-Fi or radio frequencies, to send video data, eliminating the need for extensive cabling.
Remote Surveillance Systems: Remote surveillance systems allow users to access and monitor camera feeds from a remote location. Providing real-time monitoring and control over the system is the ultimate goal
CCTV Cameras: CCTV cameras are the physical devices that capture video footage for surveillance and security purposes. They come in various types, including dome, bullet, PTZ, and thermal cameras.